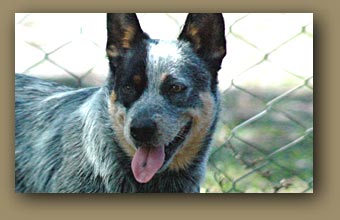 "TENDER"
Call Me Big Love
Sire: Ch Hobnoch All Jact Up
Dam: CH Call Me Anydaybut Wednesday
BD- 05/14/2010 - To young for testing - PRCD - A or B
This is a lovely girl with a nice calm demeanor for a cattle dog. She is smart, attentive and very pleasing to look at. She moves like a dream. Tender will hit the ring this fall so keep an eye out for her.